If your application requires unique solutions due to harsh operating conditions, extreme temperatures, high speeds, corrosive environments, or ultra-cleanliness, you can choose from a comprehensive portfolio of our products. We offer an array of materials including all types of steel, ceramics, aluminum, brass, tungsten, alloys, nylon, PTFE, acrylic. In our ISO certified facilities we can manufacture to your specific requirements for customized sizes, tolerance grades, shapes, colors, and surface requirements.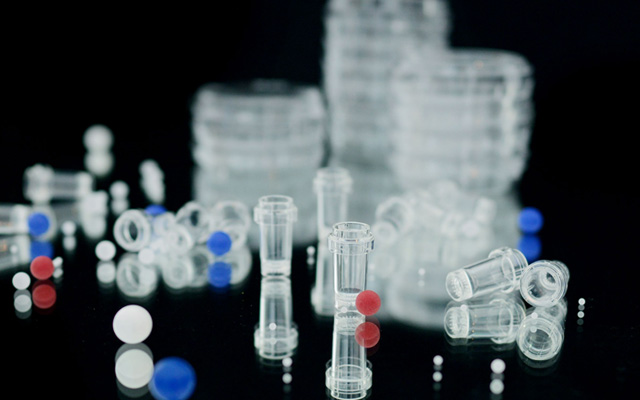 Medical Products
FDA Registered for Contract Cleanroom Injection Molding
(Registration Number 3014717638)
We specialize in high quality, price competitive, injection molding of plastic tubes, petri dishes and other plastic disposables. We employ state of the art injection molding and clean room technology with advanced skills where tight tolerance, special color, clarity or light transmittance and lot-to-lot integrity are crucial. Some specialty injection molded plastic parts can be manufactured in our Class 8 Compliant, ISO 13485:2016 Certified, FDA registered clean room.

General ISO 9001:2015 production of solid plastic balls for medical diagnostic tests and devices are manufactured to OEM specifications with typical size range between 1/16" and 1" diameter. We will assist your design engineers in product selection to determine the optimal material, size, dimensional and surface characteristics for the specific application.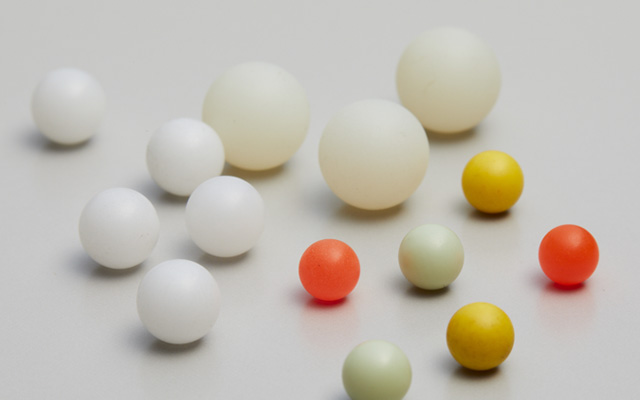 Solid Plastic Balls
Solid plastic balls are a light-weight alternative to metal balls. Less than 1/6th the weight of metal and ? the weight of aluminum, advances in plastic material formulations and thermoplastic products can even outperform metal in certain applications. The balls can be used in applications requiring light weight, noise reduction, corrosion resistance or color. Common applications are lightweight bearings, check valves, and plug balls.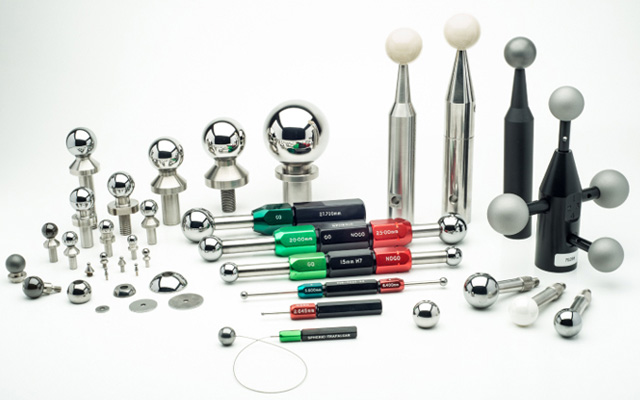 Specially Manufactured Products
Alongside our standard selection of precision balls, our Spheric Trafalgar brand can supply a wide range of specially manufactured metrology products that meet the requirements of demanding engineers across all sectors of industry:
CMM Reference Balls for setting precision measuring equipment
UKAS Calibration, Our laboratory can supply UKAS certified measurement via our UKAS accredited calibration laboratory No. 0102 for balls from 1mm up to 60mm and offer a measurement uncertainty as accurate as ±0.00025mm.
Bespoke tooling fixtures to design
Tooling Balls for general purpose use in Jigs and fixtures
Spherical Plug Gauges for gauging internal bores
Specialty Tungsten Carbide ball production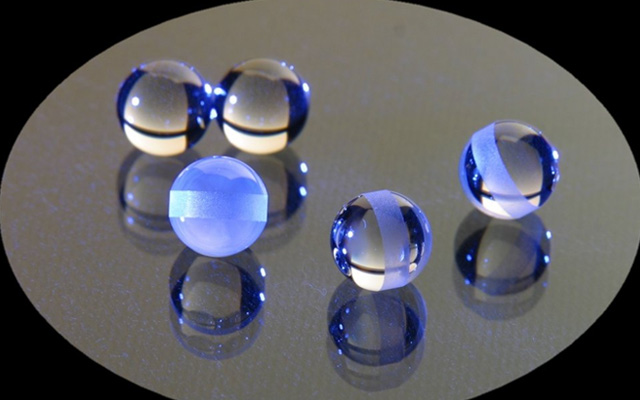 Glass Balls
We have established an integrated manufacturing system starting with the original material. By applying our production technologies of the steel bearing balls into this system, we can offer you high-quality products at a low price.