LARGE SCALE BLOWERS
IRON &STEEL
The iron and steel industry requires stable operation under harsh conditions of high temperature and high pressure. We provide safe and reliable products that are resistant to wear and corrosion, high temperature and special gases (e.g. COG, LDG, BFG). We also provide post-delivery support to meet individual customer needs.
Customers include major Japanese blast furnace and electric furnace steelmakers
Applications: IDF of OG, COG booster fan, steam exhaust fan, dust corrector fan, direct dust correctior fan, hydrochloric acid recovery fan, N2 purge fan, preheating fan, BUF, coal exhaust machine
*We merged with Nakashima Seisakusyo Co., Ltd. in 1996.
PRODUCTS LINEUP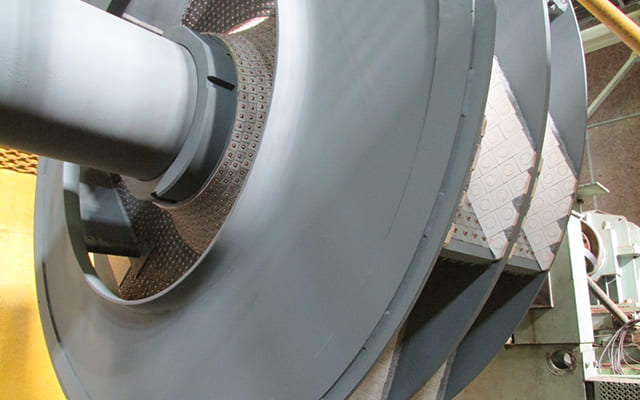 Dust Collector Fan
・Ceramics or hardened plates can be attached to its impeller surfaces for use in an abrasive environment.
・We have developed an original high efficiency turbo fan that matches the efficiency rating of an airfoil fan. It is perfect for cutting down initial and running costs.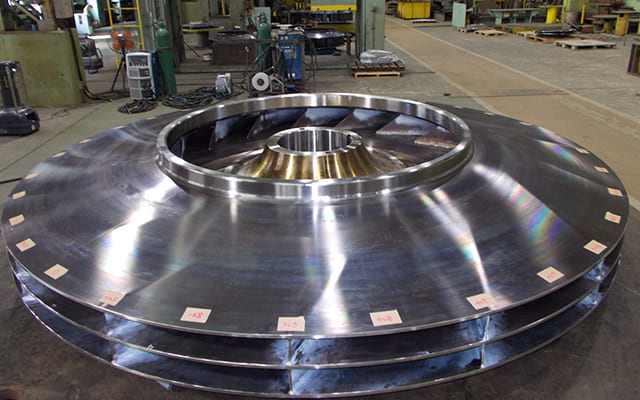 IDF for OG system
・Excellent corrosion resistance
・Excellent leak resistance by SHAFT SEAL DEVICE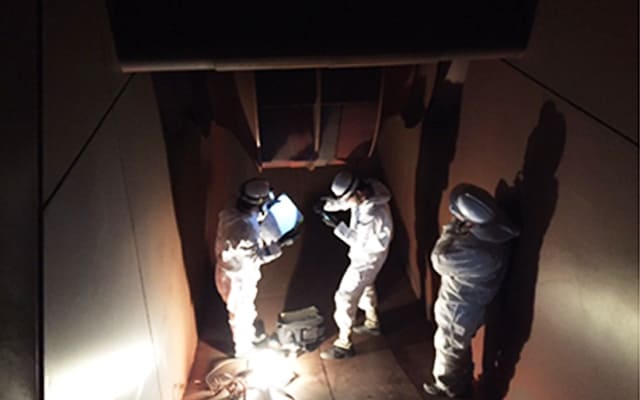 Maintenance
・Our expert local field survey can provide you with customized blower maintenance plan.